-INTRODUCING 3 IN 1 CONCEALER-
Impeccable Triple Concealer
The impeccable triple concealer with three different functions for lightening the area around eyes and covering spots of the skin. This practical packaging is well suited for the perfect makeup use.
Triple concealer that meet all your needs!
You did not see it wrong!
GET 3 DIFFERENT CONCEALERS WITH DIFFERENT USAGE WITH
JUST 1 PALETTE!
Impeccable Triple Concealer
Made up of:
1st. Color Correcting Eyelid Primer
2nd. Aqua Eye Concealer
3rd. Acne Solutions Clearing Concealer
Let's see what are the functions of these primer/concealers!
Color Correcting Eyelid Primer
Developed specifically for use under and around the eye area.
This Eye Bright Balm soothes, protects and condition with the added benefit of keeping eye shadows in place.
Infused with a botanical blend of avocado and rose essence, the formula helps moisturize the eye lid: licorice and sundrops essence enriched formula helps brighten under eye circles and calm overworked eyes.
How to Use
Gently pat onto lids from lashes to brows with fingertips.
Let product set for a minute and apply shadow or shimmer.
Apply to under eye if needed.
Aqua Eye Concealer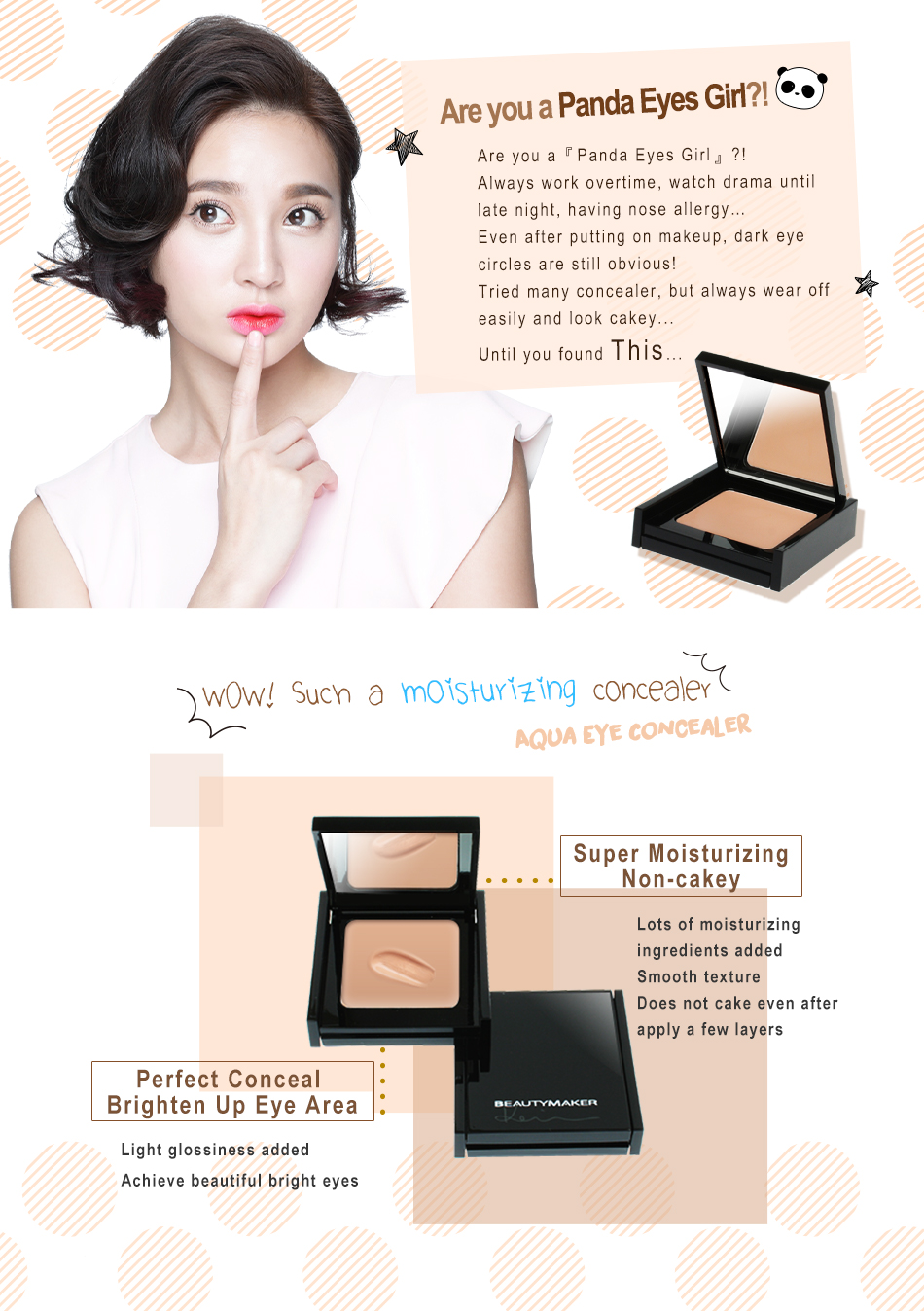 Conceal Dark Eye Circles Perfectly
Super Moisturizing
Non-Cakey At All
With Aqua Eye Concealer, you can say "bye" to your panda eyes!
Acne Solutions Clearing Concealer
Annoying Acnes/Pimples?
Have scars that do not fade?
Blemishes?
NO WORRIES!
Acne Solutions Clearing Concealer is here to do the job!
Not just conceal the acne/scars/blemishes, it helps to heal & prevent acne/pimples too!
1 concealer palette with 3 usage!
It's so affordable right!
Where can you find such a multi-purpose concealer?
QUICKLY GET IT NOW BEFORE IT'S SOLD OUT!
How to Use
1. Use the Color Correcting Eyelid Primer?to brighten up eye area first.
2. Use the Aqua Eye Concealer?to conceal dark eye circles perfectly.
3. Use the Acne Solutions Clearing Concealer?to cover acnes/scars/blemishes to achieve perfect flawless skin.